The 3rd KLAARA Conference took place the first week of July 2023, in Leiria Portugal.
Easy Language specialists, researchers and professionals from Europe, Australia and Brazil got together at Leiria Polytechnic for 4 days of information and knowledge sharing. Many interesting presentations and lots of useful networking. The organizers did a fantastic job with having English/Portuguese interpreters present for those of us who needed.
There are quite a lot going on in the Easy Language World. And the conference really showed how important it is for us to come together. It was interesting to find out how different countries are facing different obstacles. For example challenges of having a number of native languages, the lack of legislation, the ignorance about the big need of accessible information or the low status of an easier language. It's obvious that there is still a lot to do to make it possible for everyone to participate in society on equal terms. Participation requires accessible information.
Ulla Bohman was invited to give a keynote. She gave a presentation on the topic Cognitive Accessibility – a question of rights. She focused on how we all have cognitive difficulties from time to time in our lives. And most likely, the majority of us will need information in Easy Language when we are old, if not sooner.
During the conference Ulla also held a workshop about The 4 Components of Easy Language and a Speed Dating session for the ELIN network. ELIN is the Easy Language International Network. The speed date gave participants the opportunity to in a very fast format find out about the work of others and to find potential partners for further work or project.
Follow ELIN on Facebook: https://www.facebook.com/ELINnetwork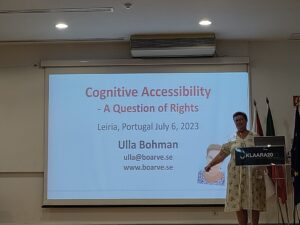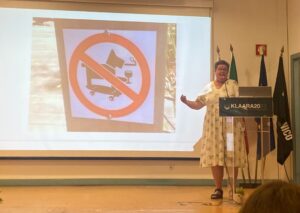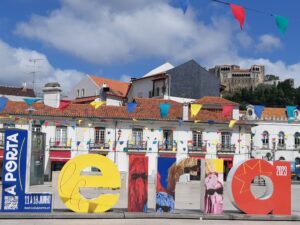 Leiria is a beautiful old town with a magnificent medieval castle on top of the hill.